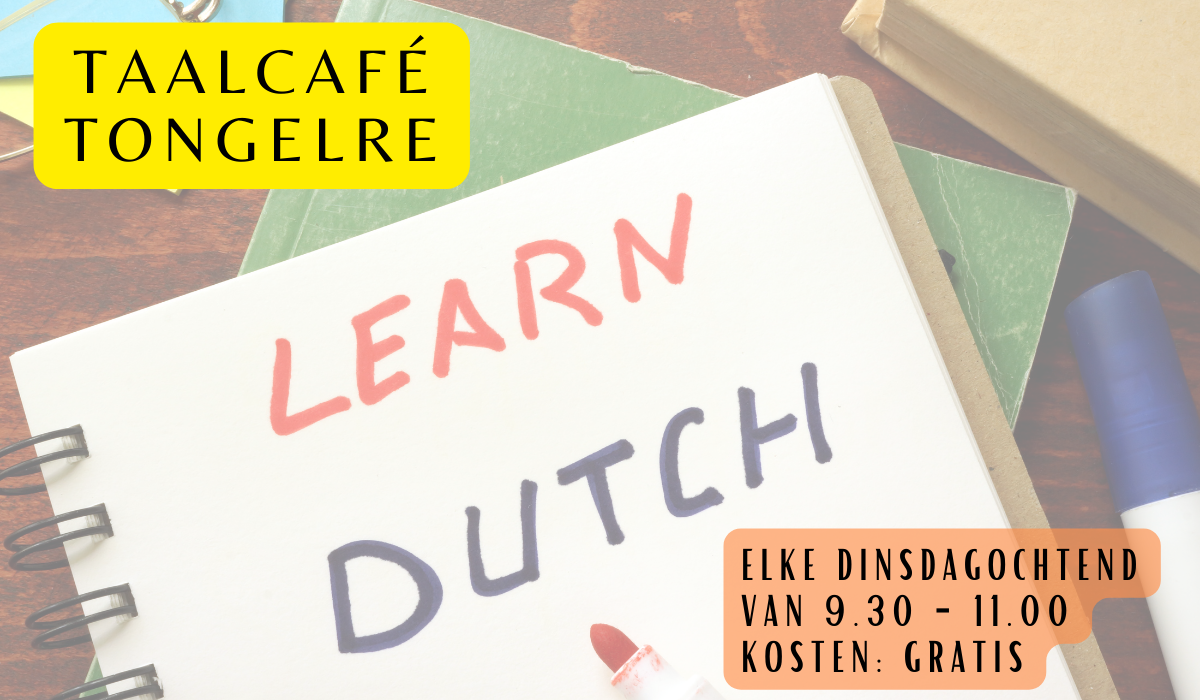 Taalcafé Tongelre
Taalcafé Tongelre
Ben jij iemand die de Nederlandse taal wil praten/oefenen? Dan kan dat iedere dinsdagmorgen van 9.30 uur tot 11.00 uur. In het Taalcafé praat je, onder begeleiding van enthousiaste vrijwilligers, met andere mensen die ook de Nederlandse taal willen leren. De bijeenkomsten zijn laagdrempelig en er heerst een ontspannen sfeer. Niets moet, alles mag. Wel in het Nederlands.
Aanmelden is niet nodig. Je kunt gewoon langskomen .
Are you someone who wants to talk/practice the Dutch language? That is possible, every Tuesday morning from 9.30 am to 11 am. In the Language Café you can talk, under the guidance of enthusiastic volunteers, with other people who also want to learn the Dutch language. The meetings are accessible and there is relaxed atmosphere. Nothing is obliged, everything is allowed. In Dutch of course.
Signing up is not necessary. You can just drop by.
هل انت شخص يبحث عن تعلم و ممارسة اللغة الهولندية؟ اذا بامكانك كل ثلاثاء صباحا من الساعة ٠٩.٣٠ حتى ١١.٠٠ القدوم الى مقهى اللغة. تحت اشراف متطوعين متحمسين هناك ستلتقي بناس يريدون ايضا تعلم الهولندية.
التسجيل في مقهى اللغة غير ضروري، بامكانك المجيء ببساطة الى مركز أوركا للنشاطات.
Hollanda dili konuşmak/pratik yapmak istiyor musunuz? Her Salı sabahı saat 9.30'dan 11.00'e kadar Taalcafé'de gönüllülerin rehberliğinde, sizin gibi Hollandaca öğrenmek isteyen insanlarla konuşabilirsiniz. Kayıt olmak gerekli değildir.
Wanneer: elke dinsdagochtend
Tijden: 9.30 – 11.00
Kosten: gratis